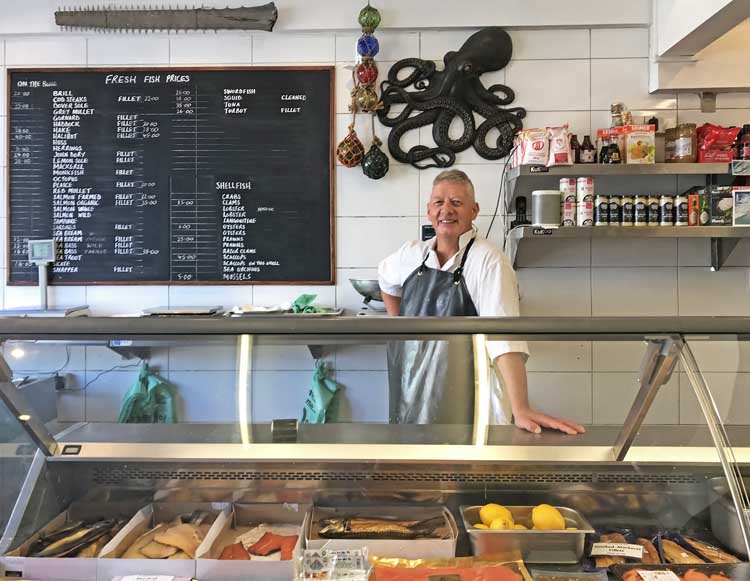 Tell us about your business
We're a traditional fishmongers.
How long have you been in Barnes?
15 years.
What do you sell?
Fresh fish, seafood, smoked fish and lots of great ingredients that work brilliantly in fish dishes.
Who are your customers?
We've got brilliant local customers and some that travel from Putney & Sheen and beyond.
What's special about The Barnes Fish Shop?
We will fillet your fish for you and give you lots of advice about how to cook it.
What is your favourite spot in Barnes and why?
Looking from Lonsdale Road towards the at the river at high tide in summer. So many shades of green from the trees.
What other businesses in Barnes would you recommend?
Two Peas in a Pod – Malcolm has everything.
Have you been affected by the closure of Hammersmith Bridge?
We've lost a few customers who used to stop in Barnes on their way home after driving over Hammersmith Bridge.