Enter the Escape to Barnes competition and you will get the chance to win one of 20 amazing prizes, the prizes will be awarded at random to twenty winners so the competition works like a wonderful Lucky Dip but you can read more about the details of the Bull's Head prize experience below.
ABOUT THE BULL'S HEAD
The Bull's Head has a worldwide reputation for it's jazz club, but this is just one aspect of the community pub. It's a fantastically convivial place with a brilliant restaurant, and beautiful function rooms overlooking the Thames. These are home to yoga classes and local clubs such as the WI and the Barnes Philosophy Club, and they are popular for evening parties with an sweeping River view.
Our competition prize will give you the chance to experience both the fantastic food in the restaurant and the monthly Barnes Comedy Club, held in the River Room.
Contact details:
https://www.thebullsheadbarnes.com
[email protected]
020 8876 5241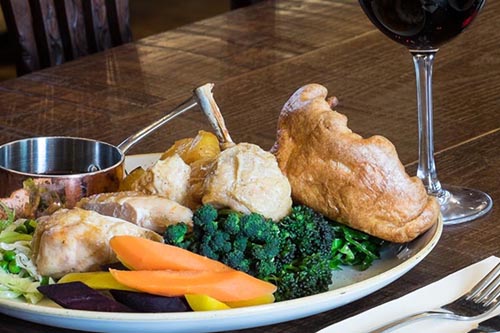 WHAT YOU CAN WIN
The winner of the Bull's Head prize will win dinner for two up to a value of £50, plus comedy night entry with two complimentary pints of Estrella!