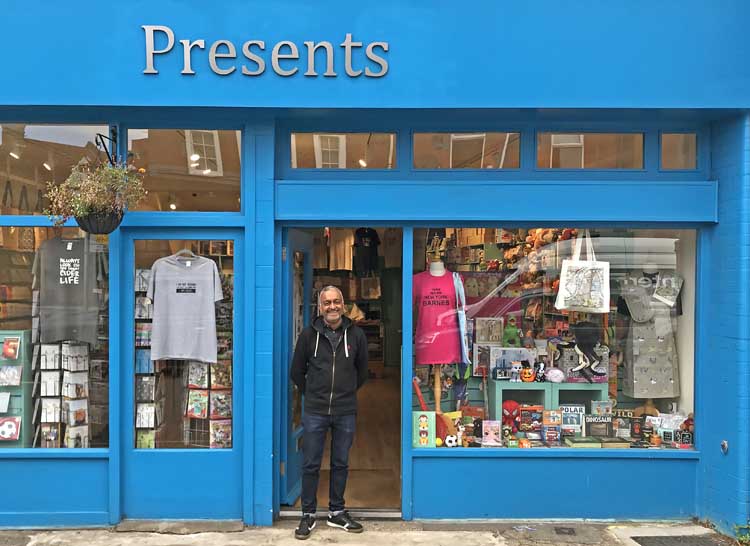 Tell us about your business
We sell brilliant presents, and the cards and gift wrap to go with them.
How long have you been in Barnes?
Just a year, but the business (which we bought last year) has been in Barnes for many years and is a local institution.
What do you sell?
Greeting Cards, Toys, Giftwrap, Social Stationery, Candles, T-Shirts & Barnes Local gifts.
Who are your customers?
Lots of Barnes locals and some visitors from surrounding areas.
What's special about Presents?
Friendly customer service and good knowledge of products. Loyalty card applies to all single cards purchased.
What is your favourite spot in Barnes and why?
Barnes Pond, a great place to have a break from the shop.
What other businesses in Barnes would you recommend?
There are so many great businesses in Barnes, it's impossible to choose.
Have you been affected by the closure of Hammersmith Bridge?
Yes – but local residents are staying loyal and supporting the independent retailers.