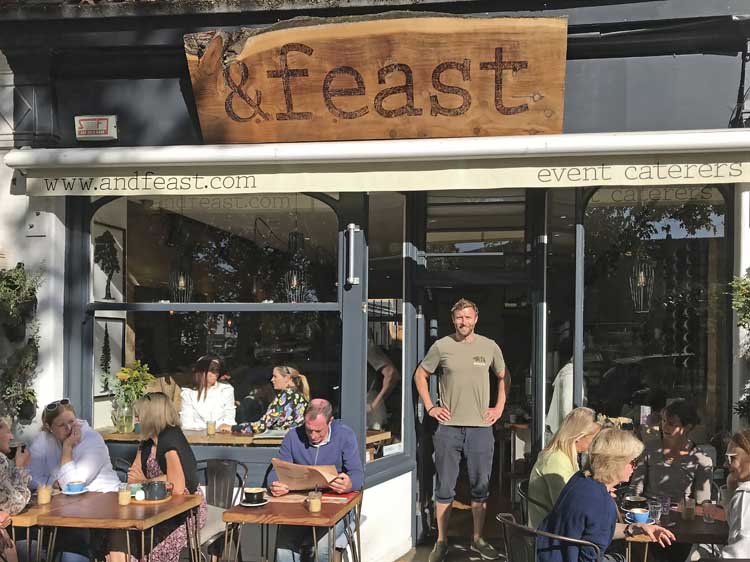 Tell us about your business
As well as running a café we also have an events catering business.
How long have you been in Barnes?
5 years.
What do you sell?
Coffee, tea, great salads, amazing croissants and our sausage rolls are legendary.
Who are your customers?
Mostly local and we have many brilliant regular customers who make all the difference to our business. We're very pleased to say that a lot of our business comes from recommendations and word of mouth.
What's special about &Feast?
It's the quality and inventiveness of what we offer.
What is your favourite spot in Barnes and why?
Barnes Common – Incredible diversity, beautiful natural space.
What other businesses in Barnes would you recommend?
The Barnes Fish Shop – genuine people, great fish, good banter,
Have you been affected by the closure of Hammersmith Bridge?
Yes – we're seeing fewer customers at the weekend.